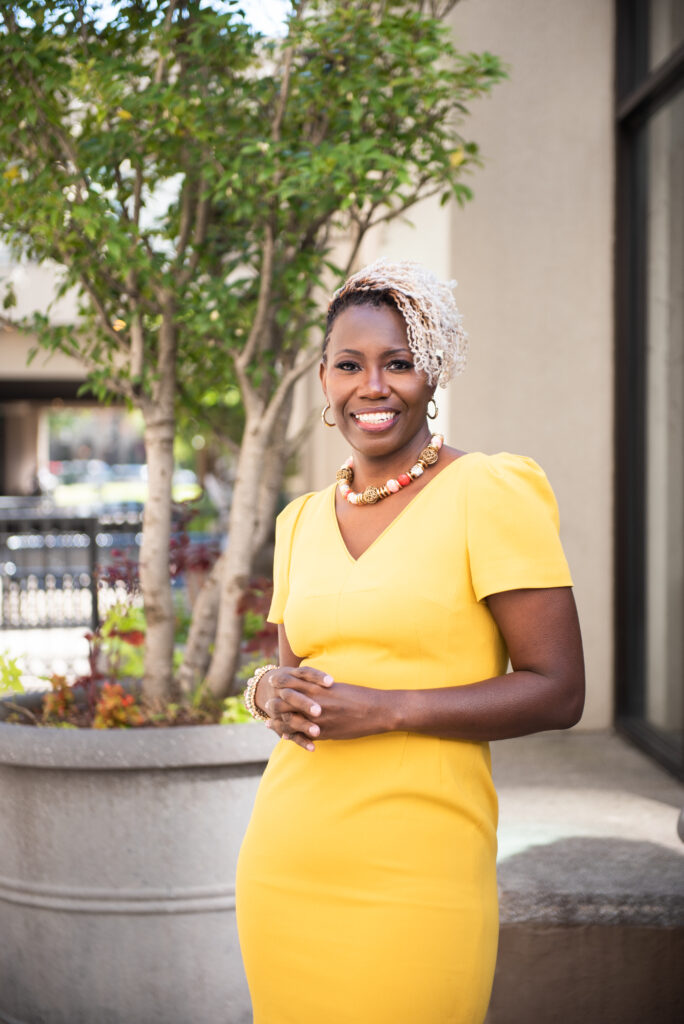 LaConya Murray is an intellectual property maven and entrepreneur advocate empowering high achieving professionals and creative masterminds to protect their brand and own their genius. 
She argued her very first "case" at the age of four, when her dad attempted to end their park date earlier than promised. In an effort to stand her ground, a young LaConya boldly replied, "Kids have rights, too!" It was in that moment that LaConya discovered her innate passion for advocacy, and at the age of 11, she decided she wanted to be an attorney. Years later, she would attend night classes at Jones School of Law while balancing two full-time jobs — marriage and motherhood — before earning her law degree in 2010. 
RESOURCES FOR GENIUSES JUST LIKE YOU
Tap into free and paid resources to help entrepreneurs remove legal anxiety and confidently grow, scale, and protect their business and brand.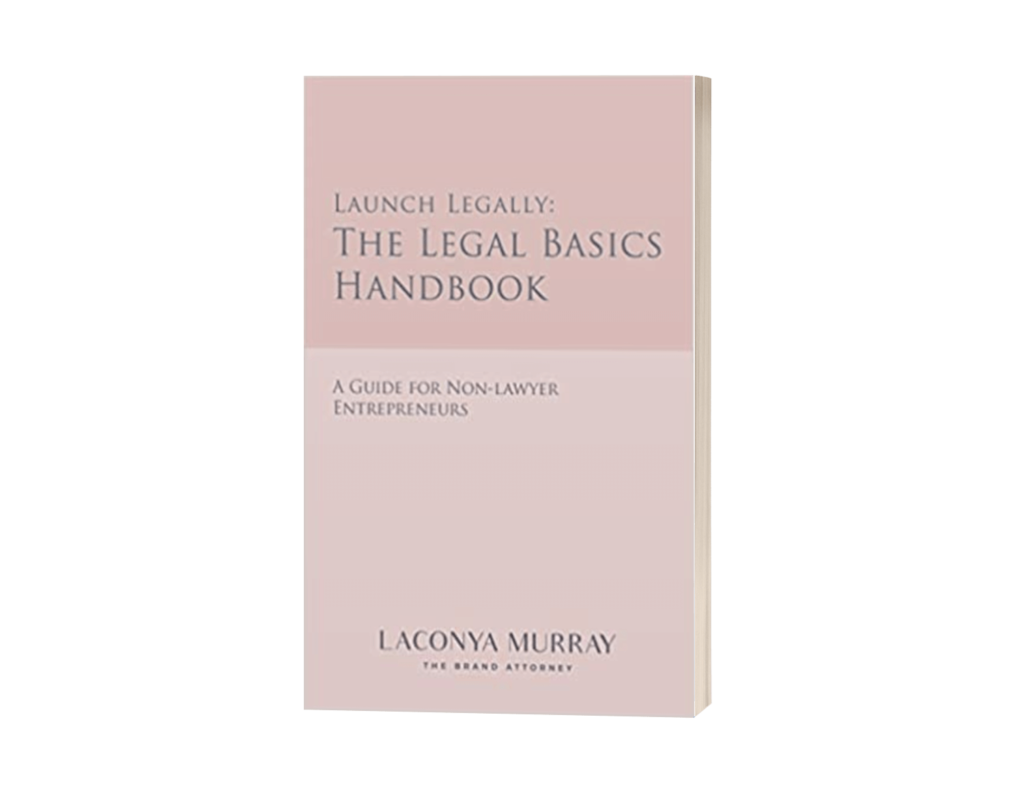 Get the Launch Legally:
The Legal Basics Handbook
Get access to the no-fluff guide to launching, sustaining, and protecting your business. Written in simple terms, this guide will help you navigate the messy pitfalls of business so you can focus on owning your genius and staying out of financial or legal trouble. Learn business essentials, tips, and tricks from a licensed brand attorney and business coach who will cover topics including business plans, intellectual property, insurance and liability, contracts and more!
Looking for a Dynamic Speaker?
Invite LaConya Murray to provide no-fluff, conversational, and game-changing legal and business advice to new and established business owners ready to protect their genius and scale their brands.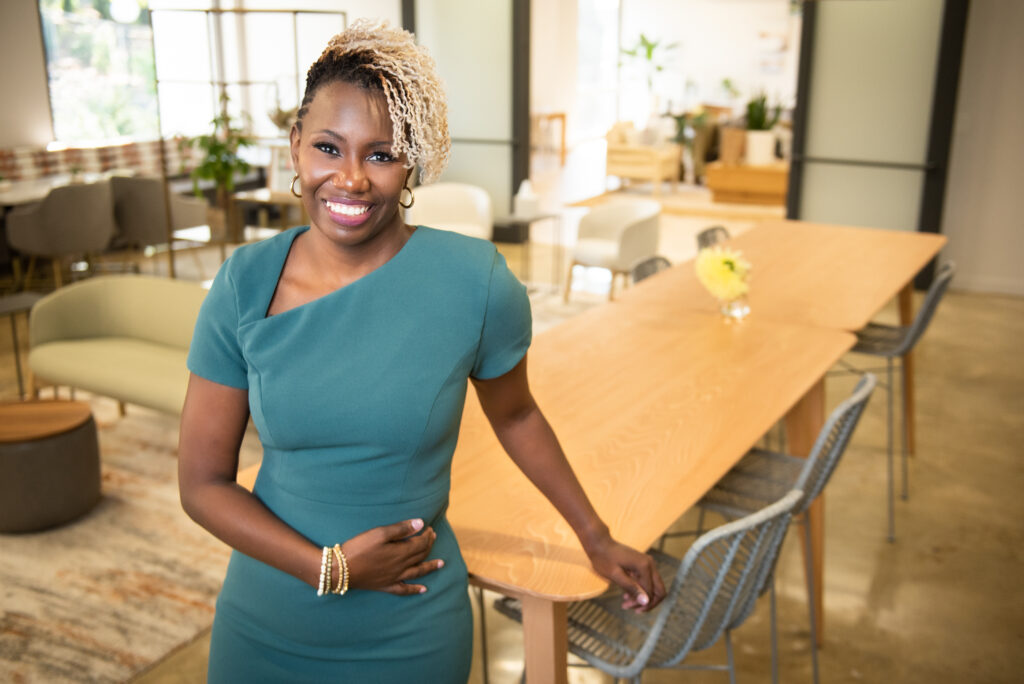 LaConya spoke to my group and provided significant value by speaking to them as an expert, and in terms, everyone could understand. She is a an excellent orator and engaging presenter. The attendees praised her talk and I'll most definitely invite her back to speak with the community.
I found Attorney Murray through an entrepreneur membership group. She was a guest speaker and highly recommended to assist with brand building. After just one consultation she gave me the push and motivation I needed to get my new business off the ground. Not to mention all of the great suggestions and advice. Her podcast and books are very informative and great tools to assist with building your brand. If it weren't for her I would still be in the "analysis paralysis" stage. I am very grateful for finding her!
Let me first say thank you for speaking at our conference & challenge. Your delivery was on point for both events. What our people learned was that: Intellectual Property & Trademark Law is more important than they realized. Provided simple & clear definition between Copyright & Trademark Law. We have to have you back to speak again.
Contact:
334-523-0022
laconya@laconyamurray.com
Address:
3966 Atlanta HWY #221
Montgomery, AL 36109
Office Hours:
M-Th 8 AM- 4 PM CST
Fri 8 AM-2 PM CST
This website may constitute attorney advertising under the laws of some states. The Murray Law Group, LLC does not intend its site to constitute attorney advertising but recognizes that it may be so considered in certain jurisdictions.  To clarify the purpose of the website and  intent as to its visitors, Murray Law Group, LLC states that visiting the website and interacting with the materials provided thereon does not establish an attorney-client relationship, which is only formed when you have signed an engagement agreement and complied with the terms thereof. Materials and information provided on the website are not indicative of likely results in any particular matter.  Murray Law Group, LLC cannot guarantee results; past results do not guarantee future results.
© 2021 LaConya Murray, Esq. All rights reserved.